Exceptional Heating and Air Conditioning Services in Taylorsville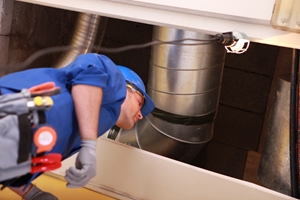 At McKinneys Heating and Air Conditioning, we believe that every Taylorsville family deserves to have a reliable and efficient source of comfort in their homes. Likewise, every business needs to have a fully customized HVAC system. Our Taylorsville heating contractors and air conditioning experts work their hardest to ensure that all of our customers are completely pleased with their property comfort and air quality at all times.
We have been serving both residential and commercial clients since 1999. We are honored by the fact that so many people have trusted over the years. The key to our success is simple. In every air conditioning and heating task we undertake, our technicians place customer satisfaction as our highest priority. We will bring this dedication to excellence to task for you. Give our heating and air conditioning company a call today to request service.
Call McKinneys Heating and Air Conditioning today if you need to hire an HVAC professional in Taylorsville. Our polite and knowledgeable staff would be happy to assist you in any way that we can. Our team can schedule your consultation or service call at your first convenience.
Heating and Air Conditioning Tune-Ups in Taylorsville
Above and beyond all else, the best way to ensure that your HVAC system performs properly when you need it to is to hire a professional to conduct routine maintenance. Neglecting your heater and air conditioner will lead to a number of problems, including inefficient operation, lowered comfort levels, system damage, and complete breakdowns. At McKinneys Heating and Air Conditioning, our professionals are here to help you in this regard.
We specialize in routine preventative maintenance for air conditioners, heaters, boilers, furnaces, and heat pumps. Our technicians can troubleshoot all of these devices in order to find and repair any problems that are present. After our heating or air conditioning tune-up services, your property will be as comfortable as possible. You are guaranteed to be pleased with the enhanced efficiency of your HVAC system and the resulting monetary savings.
Heating and Air Conditioning Installations in Taylorsville
Whenever you make a major change to your HVAC system, you need to take the time to maximize the value and benefits of your investment. You must choose an air conditioner or heater that is appropriately sized for your property and your family's comfort needs. You must also make certain that you understand both the upfront costs of the installation and the long-term costs of operating your new system.
When you hire our contractors for air conditioning or heating installation in Taylorsville, you guarantee that you make the absolute most out of your replacement project. Our experts will provide you with the guidance that you need in order to choose and install the best air conditioner or heater for your property and your family. We guarantee your long-term satisfaction.
If you are looking for a professional air conditioning and heating contractor in Taylorsville, NC then please call McKinneys Heating and Air Conditioning at 828-544-5570 or complete our online request form.