Your Trusted Hickory Heating & Air Conditioning Company
Since 1999, McKinneys Heating and Air Conditioning has been proudly providing the highest quality heating, air conditioning and indoor air quality services. Our Hickory heating contractors and AC service specialists can keep your entire HVAC system operating in the most efficient, effective, and reliable manner at all times. Our Hickory air conditioning company is adept at installation, repair, maintenance, and replacement services for various types of HVAC equipment. The one constant in all of our work is our focus on customer satisfaction.
Call McKinneys Heating and Air Conditioning today if you need to hire a professionally licensed air conditioning and heating contractor in Hickory, NC. Our courteous and polite staff would be happy to take your call and to assist you in any way that we can. Our knowledgeable experts can answer any question that you may have about your heating and aid conditioning systems or our exceptional line of services. We would be excited to schedule your appointment today.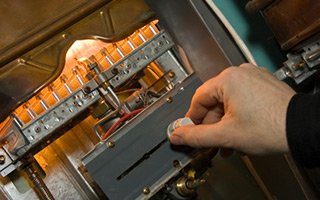 Heating Repairs
During the winter, you and your family rely heavily on your heating system. As such, you have an obligation to keep it in the best condition possible at all times. Our Hickory heating contractors are here to help you with this immense obligation. We specialize in both routine and emergency repairs for furnaces, boilers, and heat pumps. Our technicians can troubleshoot your heater in order to provide you with the precise repair services that will restore your system to full, efficient, and reliable performance. So give us a call any time you need heating repairs in Hickory or nearby.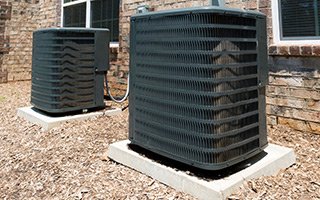 Air Conditioning Repairs
Likewise, during the summer, your air conditioner is absolutely essential to the comfort that you and your family enjoy within your home. With over twenty years of experience in the HVAC industry, our team has seen just about everything that can go wrong with an air conditioner. Having us on call is the best way to ensure that your AC unit is always providing for your family's comfort needs in the best possible manner. We provide prompt and reliable air conditioning repairs in Hickory, NC and the surrounding areas.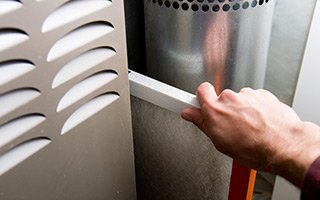 Indoor Air Quality
In addition to the exceptional heating and air conditioning services that we provide, our Hickory HVAC contractors are also highly adept at enhancing indoor air quality. Our professionals can install air cleaners, air filtration systems, air purifiers, or humidifiers directly into your central air system. We can also expertly clean all of your air ducts. By improving the air quality within your home, you can vastly improve your family's comfort and well-being.
Air Conditioning Installations
At some point in time, every air conditioner needs to be replaced. If your air conditioner is over ten years old and in need of repairs, you should give serious consideration to installing a new one. Our highly knowledgeable Hickory air conditioning contractors can assist you with this entire effort. We can provide you with the advice and information that you need in order to select the best new air conditioner for your family and your property. You will be pleased with the results of our efforts for years to come.
Furnace Replacements
Whenever you make a major change to your HVAC system, it is important to consult with a professionally licensed expert. Knowing when to repair or replace a furnace is difficult in and of itself. Navigating the available options, which vary by size, full-source, and efficiency ratings, is even more troublesome. Our Hickory heating contractors can guide you through your entire furnace replacement project, guaranteeing that you maximize the value of your investment.
Why Choose Mckinney's Heating and Air Conditioning
At McKinneys Heating and Air Conditioning, we are a family owned and operated company that understands the importance of your HVAC system. For this reason, we are humbled by the fact that so many local families and businesses have trusted us as their heating and air conditioning providers over the years. We work our hardest to honor this trust in every service that we provide.
When you hire our professionals, we will bring this dedication to excellence and customer service to task for you. Through the high quality results that we achieve, our Hickory contractors seek to convey the fact that you can trust us with all your present and future heating and cooling needs. Your complete and total satisfaction will be our highest priority.
We Proudly Offer These Heating & Air Conditioning Serivces
Recent Articles
Does Your Household Need A Humidifier? - While it's common knowledge that humidifiers offer plenty of benefits, what matters to you is whether or not you need one. Most households would be the ideal candidate for this type of indoor air quality enhancement … Read More
What's Involved in Heating & Air Conditioning Tune-Ups in Hickory - One of the most important things that every local homeowner should do is to hire a professional to conduct routine heating and air conditioning tune-ups in Hickory, NC. Your family relies on your heater and air conditioner throughout the year for their comfort and enjoyment. These systems require regular maintenance in order to provide for these needs in the best possible manner … Read More
If you are looking for a Hickory heating and air conditioning company then please call 828-544-5570 or complete our online request form.