Hickory Air Conditioning Tips: How You Can Keep Your Air Conditioner Operating Efficiently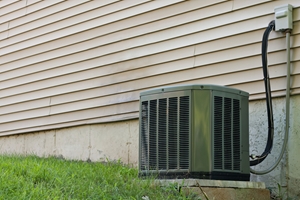 In this day and age of high energy prices, it is important to take steps to reduce the amount of energy that we consume in our homes. During the summer months, your air conditioner is responsible for over half of your property's energy consumption. As such, any improvement to the efficiency of your air conditioner can result in substantial energy savings. Our Hickory air conditioning contractors can help you with this effort.
By far, the best way to improve the energy efficiency of your air conditioner is to develop a relationship with a professionally licensed air conditioning contractor. At McKinneys Heating and Air Conditioning, our experts are here to assist you in this regard. We can conduct routine air conditioning maintenance and repairs for you, keeping your home comfort system in the best condition possible at all times.
In order to help our customers with their routine air conditioning maintenance tasks, our experts have provided the following information. Call us today if you need assistance in promoting the efficiency of your air conditioning unit. Our Hickory air conditioning company is ready to assist you in any way that we can. We would be happy to answer any of your questions and to schedule your appointment today.
Change Your Air Filter on a Regular Basis
The easiest way to keep your air conditioner operating efficiently is to routine replace your air filter. Replacing a clogged or dirty air filter can reduce the amount of energy that your air conditioner uses by 5% to 15%. Over time, these savings can be extremely substantial.
Conduct Annual Inspections
The most prescribed way to promote the performance of your air conditioner is to hire a professional Hickory air conditioning company to conduct routine maintenance. The best time of the year to schedule an air conditioning tune-up is during the early spring. By doing so, the repairs that take place will reap dividends throughout the entire cooling season.
Our Hickory air conditioning contractors will inspect and troubleshoot your entire HVAC system. We will resolve all inefficiencies that are present. Afterwards, your air conditioner will operate in the most efficient, effective, and reliable fashion.
Keep AC Coils Clean and Unobstructed for Efficient Air Conditioning in Hickory
Lastly, in between service calls, you should make certain that your air conditioning coils remain clean and unobstructed. Even if you routinely change your filters, dirt can collect on your coils, preventing them from retaining heat. This can have a serious impact on the efficiency of your AC unit. Our air conditioning services team can help you clean your air conditioning coils as necessary.
If you need a professional Hickory air conditioning contractor to help you keep your AC unit performing efficiently, call 828-544-5570 or complete our online request form.