Top 3 Ways To Keep Your Heating Running Smoothly This Winter In Hickory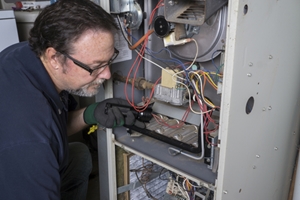 As a Hickory homeowner, you want to feel confident that you're doing all you can to take good care of your HVAC. Even the highest quality heating and air conditioning system can fail when it's not well maintained.
The first thing you should do is find a dependable heating contractor, so you always know who to call for your necessary services. Keep in mind, though, lack of regular maintenance for your heating and cooling system can lead to other problems like poor indoor air quality and bad energy efficiency.
Savvy property owners are always looking for ways to take good care of their home, including the HVAC system. Working together with a reliable industry specialist will be your best bet, but you still have to hold up your end of the bargain.
Keep Your Heating System Working For You
It's easy to take for granted how vital your heating system is - until it's on the fritz. You're much better off taking good care of your heater, so you never have to be reminded of how much you value it because it's non-functional.
Some recommendations that industry experts like to share with their customers include:
Take Care of Prompt and Professional Repairs
It's best to avoid the likelihood of emergency repairs by scheduling tune-ups and maintenance. However, at least get proactive when you notice something about your heating system seems off. If you notice a burning smell or squealing noises, the sooner that you report it to your heating contractor, the less likely the problem will develop into something more serious.
Take Care of Regular Filter Changers
It's good to know there's at least one task you can do yourself, and that's changing the filter. It's easy and inexpensive to change the filter. Ignoring this seemingly trivial task can have dire consequences. A dirty filter becomes clogged and prevents airflow, which can shut down the HVAC completely.
Take Care of Preventative Maintenance
The best plan of action is to stay diligent about scheduling regular HVAC maintenance. This job allows a professional to keep an eye on how your system performs and catch problems early on. Maintenance is easier and more cost-effective than dealing with emergency repairs.
We don't mean to brag, but McKinney's Heating and Air Conditioning is the name to trust for quality service. When you need heating repairs and service in Hickory, give our team a call. Let's make sure that you get an outstanding service that you deserve so that your HVAC keeps working - effectively and efficiently.
Do you need to schedule a heating or air conditioning tune-up in Hickory, NC? Call 828-544-5570 or complete our online request form.