Choosing the Top Heating and Air Conditioning Company in Drexel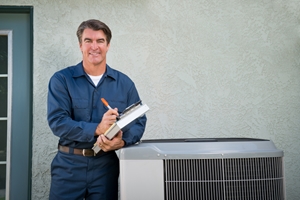 When it comes to ensuring the comfort and well-being of your home in Drexel, selecting the best air conditioning and heating contractors is paramount. The harsh North Carolina summers and chilly winters make a reliable HVAC system indispensable. To make an informed decision, start by researching local options and reading customer reviews. Look for a company with a strong reputation for delivering top-notch services, and don't forget to check if they are licensed and insured. Furthermore, inquire about their expertise in handling the specific heating and cooling systems you have in your home to ensure they can meet your unique needs. By choosing McKinneys Heating and Air Conditioning, you can rest assured that your HVAC needs will be met with professionalism and expertise, keeping your home comfortable year-round.
Your HVAC system plays a crucial role in maintaining a comfortable indoor environment, and it's essential to find a company that can provide the highest level of service in Drexel. To narrow down your options, consider seeking recommendations from friends and neighbors who have had positive experiences with heating and air conditioning services. Look for a company that offers a range of services, from installation and maintenance to emergency repairs, to ensure that you have comprehensive support for your HVAC system. McKinneys Heating and Air Conditioning stands out as the go-to choice in Drexel, known for its dedication to customer satisfaction and its team of skilled technicians who can keep your heating and cooling systems running smoothly. Don't compromise on the comfort of your home – choose the best HVAC company to meet your needs in Drexel.
McKinneys Heating and Air Conditioning: Your Local Choice for Air Conditioning and Heating Repairs in Drexel
In Drexel, when it comes to reliable air conditioning and heating repairs, McKinneys Heating and Air Conditioning stands as the trusted local choice. With a proven track record of excellence, our dedicated team of technicians is committed to swiftly addressing your HVAC issues, ensuring your comfort year-round. We understand the unique climate challenges of Drexel, and our expertise spans a wide range of heating and cooling systems. Whether it's a sudden breakdown or routine maintenance, McKinneys Heating and Air Conditioning is the go-to partner for prompt, professional, and affordable HVAC solutions in our community.
Elevate Your Indoor Air Quality in Drexel with McKinneys Heating and Air Conditioning
When it comes to enhancing indoor air quality in Drexel, McKinneys Heating and Air Conditioning emerges as the top choice. Our commitment to your well-being extends beyond temperature control – we prioritize the air you breathe. With a focus on cutting-edge technology and tailored solutions, our experts are equipped to address air quality issues such as allergens, pollutants, and humidity levels. Whether you need air purifiers, humidity control systems, or comprehensive indoor air quality assessments, McKinneys Heating and Air Conditioning is your trusted partner in creating a healthier and more comfortable living environment in Drexel. Choose us for a breath of fresh air and enjoy the benefits of cleaner, purer indoor air. Call today for the best AC and heating contractors in Drexel.
If you are looking for a professional air conditioning and heating contractor in Drexel, NC then please call McKinneys Heating and Air Conditioning at 828-544-5570 or complete our online request form.