Installing Whole House Air Cleaners in Hickory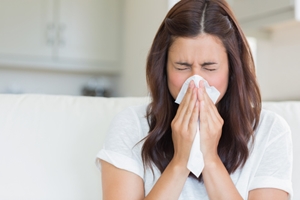 One of the most often overlooked aspects of an HVAC system is the immense impact that it has on the indoor air quality of a property. If you truly want to enhance the comfort and well-being of your family, you should consider installing an air cleaner directly into your central air system. At McKinneys Heating and Air Conditioning, our HVAC contractors specialize in these services and offer a great selection of energy efficient whole house air cleaners in Hickory, NC.
When you hire our Hickory air conditioning company, you can feel confident knowing that you made the best choice for the job. We have been proudly providing exceptional indoor air quality solutions to local families and businesses in the Hickory area since 1999. Our experts can help you develop a comprehensive plan that will be customized to your unique air quality needs. During the entire effort, we will work our hardest to achieve your complete and total satisfaction.
Call McKinneys Heating and Air Conditioning today if you are considering ways in which you can improve the air quality within your home or business. Our polite and knowledgeable staff would be happy to provide you with further information about air cleaners and their amazing benefits. We can schedule your consultation with one of our Hickory indoor air quality specialists today.
Filtration Systems & Whole-House Air Cleaners in Hickory
According to the Environmental Protection Agency, indoor air is on average 2 to 4 times more polluted than outdoor air. Every time your heating and air conditioning system cycles on, a wide range of contaminants are cycled throughout all of the rooms of your home.
Common indoor air pollutants include dust, dander, pollen, mold, spores, chemicals, and other particulate matter. At high enough concentrations, all of these contaminants can cause negative health consequences, such as asthma, skin irritation, eye irritation, upper respiratory ailments, and more.
By installing a whole-house air filtration system directly into your HVAC system, your central air appliances will actively remove these pollutants from the air that you and your family breathe. As such, you and your family will enjoy a heightened level of comfort and well-being within your home. Want to learn more about whole house air cleaners in Hickory? Give us a call!
UV Light Air Purifiers
In addition to air cleaner and filtration systems, our professionals proudly install and maintain whole-house air purifiers. These systems utilize ultraviolet radiation to kill organic materials and contaminants that are present within your residence. This technology is utilized in may industries where pure, sterile air is of the utmost importance.
Our indoor air quality specialists can help you choose and install the best air purifier for your property. We will always be available to help you maintain these systems. With our help, you can substantially improve the quality of the air that you and your family breathe on a daily basis.
If you would like an estimate for air cleaners in Hickory, NC or the surrounding areas, please call 828-544-5570 or complete our online request form.
Recent Articles
What's Involved in Heating & Air Conditioning Tune-Ups in Hickory - One of the most important things that every local homeowner should do is to hire a professional to conduct routine heating and air conditioning tune-ups in Hickory, NC. Your family relies on your heater and air conditioner throughout the year for their comfort and enjoyment. These systems require regular maintenance in order to provide for these needs in the best possible manner … Read More
When to Consider Replacing Your Furnace in Hickory - You and your family rely on your heating system every winter for the comfort and security that you expect and deserve in your home. As such, it is important for you to ensure that it is ready to provide for your needs at all times. At some point, this means that you will have to decide to replace your furnace entirely … Read More