Exceptional Heating Tune-Ups in Hickory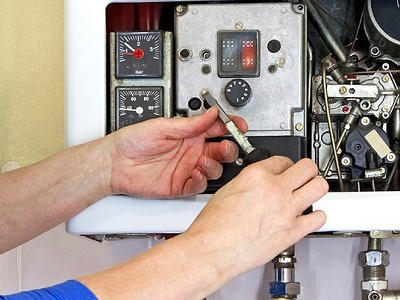 If you fail to regularly maintain your heating system, you and your family will inevitably suffer from a complete system breakdown. Leading up to this unfortunate circumstance, your heater will operate less efficiently and will struggle to provide for your family's comfort needs. At McKinneys Heating and Air Conditioning, our heating contractors are here to prevent these problems from occurring. Through our routine heating tune-ups in Hickory, you will be able to keep your furnace, boiler, or heat pump in the best condition possible at all times.
Our Hickory heating contractors have been proudly serving the local community since 1999. Throughout this time period, we have had one simple goal. Our team works its hardest to provide each of our customers with the highest quality HVAC services possible. In everything that we do, we place customer satisfaction as our highest priority
Call McKinneys Heating and Air Conditioning today if you need to hire a professionally licensed heating contractor in Hickory for heat pump, boiler, or furnace maintenance. Our courteous staff would be happy to take your call and to answer any questions that you may have. We would be happy to discuss the many benefits of our routine heating tune-ups with you. We can schedule your service call today.
When to Conduct Heating Tune-Ups in Hickory, NC
The best time to conduct a heating tune-up is once a year during the early fall. During the summer months, your heater does not turn on. This long period of stagnation can lead to a number of problems when the heater is then pressed into heavy service. Our professionals can prepare your heater to provide for all of your needs throughout the cooler months.
Heating Tune-Ups Promote Energy Efficiency
When you hire our professionals to conduct heating maintenance, you will receive a number of amazing benefits. First and foremost, your furnace, boiler, or heat pump will operate far more efficiently than it did before it was maintained. In turn, you and your family will enjoy an enhanced level of comfort in your home. Better yet, you will realize monetary savings on your monthly energy bills.
Heating Tune-Ups Prevent Damage
In addition to saving you money in the short term, heating tune-ups in Hickory are substantially beneficial throughout the service life of your furnace, boiler, or heat pump. Regular annual maintenance is the best way to prevent major damage from occurring to your heater.
In this way, our professionals can help you avoid costly emergency heating repairs. Likewise, your heater will be in a better position to last for as long as possible. Bottom line, routine heating tune-ups are the best way to get the absolute most out of your home comfort system.
If you would like to schedule a heating tune-up in Hickory, NC or the surrounding areas, please call 828-544-5570 or complete our online request form.
Recent Articles
What's Involved in Heating & Air Conditioning Tune-Ups in Hickory - One of the most important things that every local homeowner should do is to hire a professional to conduct routine heating and air conditioning tune-ups in Hickory, NC. Your family relies on your heater and air conditioner throughout the year for their comfort and enjoyment. These systems require regular maintenance in order to provide for these needs in the best possible manner … Read More
When to Consider Replacing Your Furnace in Hickory - You and your family rely on your heating system every winter for the comfort and security that you expect and deserve in your home. As such, it is important for you to ensure that it is ready to provide for your needs at all times. At some point, this means that you will have to decide to replace your furnace entirely … Read More