Specializing in Air Conditioning Tune-Ups in Hickory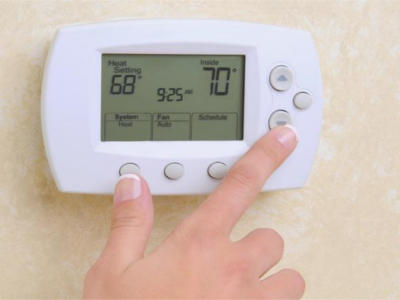 During the summer months, you and your family rely heavily on your air conditioner for the comfort that you expect and deserve within your home. As such, you have an obligation to keep your air conditioner in the best condition possible at all times. At McKinneys Heating and Air Conditioning, our air conditioning contractors are here to help you with this responsibility. Through routine air conditioning tune-ups in Hickory, we have vastly improved the over all performance of many indoor comfort systems over the years.
Local families and businesses have been relying on our Hickory air conditioning company for all their air conditioning needs since 1999. We are humbled by the fact that you are considering hiring us for your routine air conditioning maintenance needs. We understand how important this system is to you and your family. Our team promises to work its hardest to provide you with the most rewarding services possible. Your complete and total satisfaction is our highest priority.
Call McKinneys Heating and Air Conditioning today if you need to hire a professionally licensed HVAC contractor to conduct an air conditioning tune-up in Hickory. Our knowledgeable staff would be happy to discuss your particular needs with you and to inform you about the many benefits of our routine maintenance services. We can schedule your appointment today.
Air Conditioning Tune-Ups Promote Energy Efficiency
In this day and age of high energy prices, it is important to take steps to reduce the amount of energy that we use within our properties. During the summer, the vast majority of the energy used within your home is consumed by your air conditioner. As such, any reduction in the amount of energy that your AC unit uses can result in substantial monetary savings.
By far, the most recommended way to improve the energy performance of an air conditioner is to hire a professional to conduct annual maintenance. Our air conditioning technicians can inspect your entire HVAC system in order to identify and resolve any inefficiencies that are present. You are guaranteed to be pleased with the resulting monetary savings.
Prevent Damage with Air Conditioning Tune-Ups in Hickory
Failing to routinely maintain your air conditioner is extremely risky. Minor issues can quickly exacerbate to become major problems. During our air conditioning tune-up services, our professionals can find and repair these problems before they lead to major damage. In this way, we save you money by mitigating expensive repair costs and by extending the service life of your AC unit as a whole, These savings coupled with the enhanced efficiency and comfort that your family will enjoy make routine air conditioning tune-ups an amazingly rewarding effort.
If you would like to schedule an air conditioning tune-up in Hickory, NC or the surrounding areas, please call 828-544-5570 or complete our online request form.
Recent Articles
What's Involved in Heating & Air Conditioning Tune-Ups in Hickory - One of the most important things that every local homeowner should do is to hire a professional to conduct routine heating and air conditioning tune-ups in Hickory, NC. Your family relies on your heater and air conditioner throughout the year for their comfort and enjoyment. These systems require regular maintenance in order to provide for these needs in the best possible manner … Read More
When to Consider Replacing Your Furnace in Hickory - You and your family rely on your heating system every winter for the comfort and security that you expect and deserve in your home. As such, it is important for you to ensure that it is ready to provide for your needs at all times. At some point, this means that you will have to decide to replace your furnace entirely … Read More