What's Involved in Heating & Air Conditioning Tune-Ups in Hickory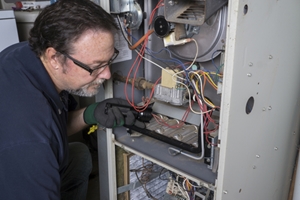 One of the most important things that every homeowner should do is to hire a professional to conduct routine heating and air conditioning tune-ups in Hickory. Your family relies on your heater and air conditioner throughout the year for their comfort and enjoyment. These systems require regular maintenance in order to provide for these needs in the best possible manner.
At McKinneys Heating and Air Conditioning, our HVAC services team can help ensure that you air conditioner and heater are always operating in the most efficient, reliable, and effective fashions at all times. We would be honored to assist you in this regard. In every service that we provide, our Hickory air conditioning company places customer satisfaction as our highest priority.
For the highest quality air conditioning and heating tune-ups in Hickory, call McKinneys Heating and Air Conditioning today. Our courteous and polite staff would be happy to take your call. During your service call, our professionals will perform all of the following tasks for you. You are guaranteed to be pleased with the enhanced comfort and energy efficiency that you enjoy within your home.
Services Conducted During Both Heating & Air Conditioning Tune-Ups in Hickory, NC
When you hire our professionals to conduct heating and air conditioning tune-ups in Hickory, we will always ensure that your entire HVAC system is functioning properly. We follow a meticulous procedure in order to achieve the best results. All of our efforts are focused on enhancing the ways in which your heater and air conditioner provide for your family's comfort needs. Our technicians will:
Check thermostat settings
Tighten all electrical connections
Lubricate moving parts
Inspect the condensate drain
Check control systems
Air Conditioning Maintenance Specifics
In order for your air conditioner to operate efficiently, your refrigerant must be charged to the manufacturer's specified level. Our team will ensure that this is the case and recharge your coolant as necessary.
Evaporator and condenser coils are often a cause of inefficiency. Even with routine filter changes, these coils can become dirty. We will make certain that your AC coils are not forcing your system to operate longer than it should.
One of the key factors affecting efficiency is airflow. Our professionals will check and clean your blower components. This can increase the efficiency of your system by over 15%.
Heating Maintenance Specifics
One of the most common causes of an inefficient heating system is ignition related. Our technicians can check all gas and oil connections, gas pressure, burner combustion, and the heat exchanger. Through these efforts, we can vastly improve the overall performance of your heating system.
Do you need to schedule a heating or air conditioning tune-up in Hickory, NC? Call 828-544-5570 or complete our online request form.