Reparing & Installing Humidifiers in Hickory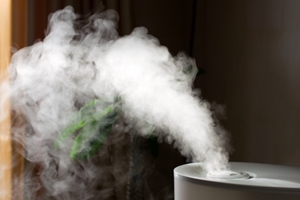 The relative humidity of your home or business has an immense impact on the comfort felt within your property. It can also affect the health and well-being of those individuals within your residence or commercial property. At McKinneys Heating and Air Conditioning, our HVAC contractors install whole-property humidifiers in Hickory and the surrounding areas. The benefits will be truly amazing.
For nearly twenty years, our Hickory air conditioning company has been helping local residents and businesses customize their HVAC systems to their unique comfort needs and goals. Throughout this time period, our team has maintained one simple goal in every service that we provide. When you hire us to assist you with your humidifier installation project, we will work our hardest to achieve your complete and total satisfaction.
If you are concerned about the relative humidity in your home or business, call McKinneys Heating and Air Conditioning today. Our polite and knowledgeable staff would be happy to discuss your particular needs with you. Our indoor air quality experts can answer any questions that you may have about whole-property humidifiers in Hickory. We can schedule your consultation today.
Humidifiers Enhance the Comfort Within Your Property
When you install a whole-house humidifier into your home, you will vastly improve the comfort that you and your family enjoy on a daily basis. First, during the winter, heating systems are notorious for reducing humidity to uncomfortable levels. By maintaining an ideal relative humidity, the interior of your property will feel more comfortable at lower temperatures.
Second, low humidity levels can also cause a number of problems, namely skin and eye irritation, asthma, nose bleeds, and upper respiratory ailments. In addition, viruses such as the flu and the cold thrive in low humidity environments. A whole-house humidifier can prevent these discomforts and can reduce the likelihood that you and your loved ones will contract infections within your home. Whereas portable humidifiers only service one area, whole house humidifiers can improve the arid conditions throughout an entire home by adding vital moisture back into the air via the HVAC system.
Enhance Energy Efficiency with Humidifiers in Hickory
As stated above, when the humidity in your home drops too low, your heating system will have to work harder in order for your family to feel comfortable during the winter months. As such, you will be wasting energy trying to maintain the level of warmth and comfort tha t you and your family expect and deserve within your residence.
By installing a humidifier in your property, not only do you enhance the comfort levels that you and your family enjoy, but you also get the added benefit of not having to run your heating system for as long. As such, you immediately enjoy monetary savings on your monthly utility bills.
If you would like to learn more about our selection of humidifiers in Hickory, please call 828-544-5570 or complete our online request form.
Recent Articles
What's Involved in Heating & Air Conditioning Tune-Ups in Hickory - One of the most important things that every local homeowner should do is to hire a professional to conduct routine heating and air conditioning tune-ups in Hickory, NC. Your family relies on your heater and air conditioner throughout the year for their comfort and enjoyment. These systems require regular maintenance in order to provide for these needs in the best possible manner … Read More
When to Consider Replacing Your Furnace in Hickory - You and your family rely on your heating system every winter for the comfort and security that you expect and deserve in your home. As such, it is important for you to ensure that it is ready to provide for your needs at all times. At some point, this means that you will have to decide to replace your furnace entirely … Read More