Expert Duct Cleaning in Hickory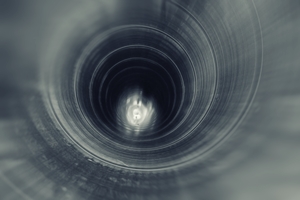 If you have a central air system in your Hickory home or business, your heater and air conditioner rely on a series of air ducts in order to keep all of the rooms of your property comfortable. If these ducts air dirty, clogged, or obstructed, the quality of the air within your property and the performance of your comfort systems will suffer. At McKinneys Heating and Air Conditioning, our HVAC contractors can vastly improve these aspects of your central air system via our exceptional services for duct cleaning in Hickory.
Our professionals have been proudly providing exceptional indoor air quality services to Hickory homeowners and business owners since 1999. Throughout this time period, we have maintained one simple goal in every service that we provide. When you hire our Hickory air conditioning company to clean your air ducts, we promise to work our hardest to maximize your satisfaction. In this way, we can guarantee that you will be pleased with the results of our efforts
If you have not had the air ducts within your home or business cleaned recently or if you have notices a significant drop in indoor air quality within your property, call McKinneys Heating and Air Conditioning today. Our courteous and polite staff would be happy to take your call, to answer any questions that you may have, and to schedule your duct cleaning appointment today.
Duct Cleaning in Hickory Enhances Comfort & Well-Being
If your air ducts are dirty, every time that your heater or air conditioner cycles on the pollutants and contaminants present in your duct work and spewed out into your living spaces. Dust, dander, chemicals, smoke, mold, and spores can all cause allergies, asthma, respiratory ailments, discomfort, and more.
By hiring our Hickory duct cleaning professionals to conduct routine duct cleanings, you will be able to vastly improve the air that you and your family breathe on a daily basis. The enhanced comfort and well-being that you enjoy will be highly rewarding. Our Hickory indoor air quality specialists would be honored to assist you in this regard.
Duct Cleanings Promote HVAC Performance
Another reason that it is imperative to keep your air ducts clean is that all of these contaminants can also effect the performance of your heater and air conditioner. Dirty condenser and evaporator coils are a primary cause for air conditioners to operate inefficiently. Furnaces are also highly susceptible to air pollutants. All of your systems necessitate unobstructed air ducts to keep the rooms of your home comfortable. Through our duct cleaning services, our professionals can vastly improve the performance of your HVAC system as a whole.
If you would like to schedule air duct cleaning in Hickory, NC or the surrounding areas, please call 828-544-5570 or complete our online request form.
Recent Articles
What's Involved in Heating & Air Conditioning Tune-Ups in Hickory - One of the most important things that every local homeowner should do is to hire a professional to conduct routine heating and air conditioning tune-ups in Hickory, NC. Your family relies on your heater and air conditioner throughout the year for their comfort and enjoyment. These systems require regular maintenance in order to provide for these needs in the best possible manner … Read More
When to Consider Replacing Your Furnace in Hickory - You and your family rely on your heating system every winter for the comfort and security that you expect and deserve in your home. As such, it is important for you to ensure that it is ready to provide for your needs at all times. At some point, this means that you will have to decide to replace your furnace entirely … Read More