Air Conditioning Installations in Hickory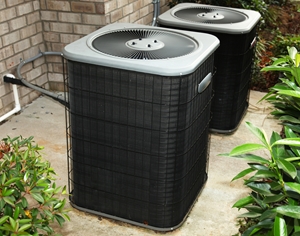 Your air conditioner is an absolutely amazing piece of equipment. When operating efficiently and reliably, it is an integral aspect of your home or business. At some point in time, however, every air conditioner needs to be replaced. At McKinneys Heating and Air Conditioning, our Hickory air conditioning installation specialists are here to help you in this regard. We can guide you through the entire air conditioning installation process.
Since 1999, our team of professionally licensed experts have been proudly providing the highest quality air conditioning services to local residents and businesses. We believe that all of our customers deserve to have air conditioning systems that provide for their unique comfort needs in the most efficient and customized manner. When you hire our team for your installation project, this is exactly what we will provide you with.
If you are planning on installing a new air conditioner in your residential or commercial property, call McKinneys Heating and Air Conditioning today. Our polite and knowledgeable staff would be happy to take your call, to answer any questions that you may have, and to discuss your prospective goals with you. Our team can schedule your appointment today with the air conditioner installation pros at our Hickory air conditioning company.
When to Replace Your Air Conditioner
Perhaps the hardest part of an air conditioning installation project is determining when to conduct repairs or to go ahead with the replacement. Essentially this is a cost-benefit analysis. The first thing to consider is the age of your unit.
Generally speaking, a well maintained air conditioner can be expected to last 10 to 15 years. As such, conducting repairs near this time frame can be somewhat wasteful. If your air conditioner is approaching this age and in need of air conditioning repairs, our professionals can help you determine the best course of action. Here are some common signs that it may be time to replace your air conditioner entirely:
AC constantly running
Property is not comfortable
AC cycles on and off frequently
Inoperable air conditioner
Energy bills are rising in warm months
Repairs are constantly needed
Expert Guidance & Quality Air Conditioning Installation in Hickory
Depending on the layout of your property and your unique performance goals, the attributes and size of your optimal air conditioning system will be different. Our extremely knowledgeable Hickory air conditioning installation experts can provide you with the advice and information that you need to know in order to make the best possible choice. In this way, we can ensure that you select and install an air conditioner that will provide for your family's comfort needs in the best manner for the long term. Your complete satisfaction is our highest priority.
If you would like an estimate for air conditioning installation in Hickory, NC or the surrounding areas, please call 828-544-5570 or complete our online request form.
Recent Articles
What's Involved in Heating & Air Conditioning Tune-Ups in Hickory - One of the most important things that every local homeowner should do is to hire a professional to conduct routine heating and air conditioning tune-ups in Hickory, NC. Your family relies on your heater and air conditioner throughout the year for their comfort and enjoyment. These systems require regular maintenance in order to provide for these needs in the best possible manner … Read More
When to Consider Replacing Your Furnace in Hickory - You and your family rely on your heating system every winter for the comfort and security that you expect and deserve in your home. As such, it is important for you to ensure that it is ready to provide for your needs at all times. At some point, this means that you will have to decide to replace your furnace entirely … Read More