Local Experts at Boiler Repairs in Hickory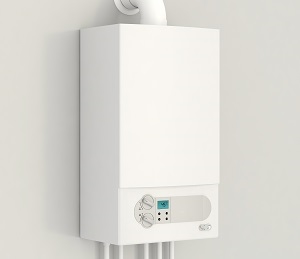 During the winter, you and your family need to have a reliable source of heat and comfort in your home. If your boiler fails during this time, you suffer an immense inconvenience. At McKinneys Heating and Air Conditioning, our Hickory boiler repair contractors are here to help you. We have the knowledge, skill, and experience that you can rely upon for all your routine maintenance and emergency boiler repair needs.
Since 1999, our Hickory heating contractors have been dedicated to ensuring that all of our customers have an efficient, reliable, and effective heating system within their properties. In every service that we provide, our technicians strive to maximize these aspects of our clients' home comfort systems. By doing so, we routinely exceed the highest customer expectations. We will bring this dedication to excellence to task for you when we conduct work on your boiler system.
Call McKinneys Heating and Air Conditioning today if your boiler is operating inefficiently or has completely broken down. Our polite staff is ready to assist you in any way that we can and to answer any questions that you may have about your heating system. We can schedule your service can at your first convenience.
Common Boiler Problems We Repair
Our professionals have been in the industry for so long that we have seen nearly every problem that can affect the performance of a boiler. Our heating contractors have the skill to conduct routine tune-ups and extensive emergency boiler repairs in Hickory. Here are just a few of the issues that we are regularly called upon to repair:
Boiler keeps turning off
Boiler is making loud noises
Radiators are not heating
Thermostat problems
Pilot light keeps failing
Boiler is leaking or dripping
Low pressure in boiler
Boiler Troubleshooting and Repairs
The key to the high quality boiler repair services that we provide is quite simple. Our professionals can troubleshoot your heating system to identify every problem that is affecting it. We do not stop at simply fixing the major issue. After our boiler repair services, your entire comfort system will be restored to the best possible condition. In this way, your boiler will be less susceptible to further damage and will operate in the most efficient manner possible.
Emergency Boiler Repairs in Hickory
You cannot spend a winter evening without a reliable source of heat in your home. As such, our boiler repair contractors cannot simply work only during daytime hours. We proudly provide all of our customers with emergency boiler repair services. If there is ever a major problem with your home comfort system, our technicians are a phone call away. We will restore comfort to your home quickly.
If you need boiler repairs in Hickory, NC or the surrounding areas, please call 828-544-5570 or complete our online request form.
Recent Articles
What's Involved in Heating & Air Conditioning Tune-Ups in Hickory - One of the most important things that every local homeowner should do is to hire a professional to conduct routine heating and air conditioning tune-ups in Hickory, NC. Your family relies on your heater and air conditioner throughout the year for their comfort and enjoyment. These systems require regular maintenance in order to provide for these needs in the best possible manner … Read More
When to Consider Replacing Your Furnace in Hickory - You and your family rely on your heating system every winter for the comfort and security that you expect and deserve in your home. As such, it is important for you to ensure that it is ready to provide for your needs at all times. At some point, this means that you will have to decide to replace your furnace entirely … Read More